I talked in the previous post about Local Search Engine Optimization (Local SEO) and Keyword Research focusing on community deep listening and targeting online searchers' intent. The combined work can become a new evangelism strategy in the digital culture. Today, I want to talk about the church website optimization for local searches on the physical level. I hope this will boost your understanding of what takes in the local SEO. However, this content requires somewhat high-level technical competencies. Why am I writing this for pastors? Am I trying to boast about my IT background? Since it is a crucial matter today, I want you to save this link for the future for reference when you talk to technical people who would help optimize your church website.
Church Website Optimization for Local Searches
The Local SEO seeks a relationship building with those close to a local church who search for keywords like "best churches near me." Despite relatively lower search volumes, local searches often carry more intents and can deliver foot traffic to your church that is far more likely to convert. Therefore, you should make sure of church website optimization for local searches so that Local SEO becomes a new evangelism strategy for a local church.
Before implementing the five-step website optimization for Local searches, it's essential to register for a Google My Business page. This is the most effective method before tweaking your church website here and there for optimization for local searches. This will allow your church and website to appear in Google Maps and Google's Local Pack with significantly high click-through rates.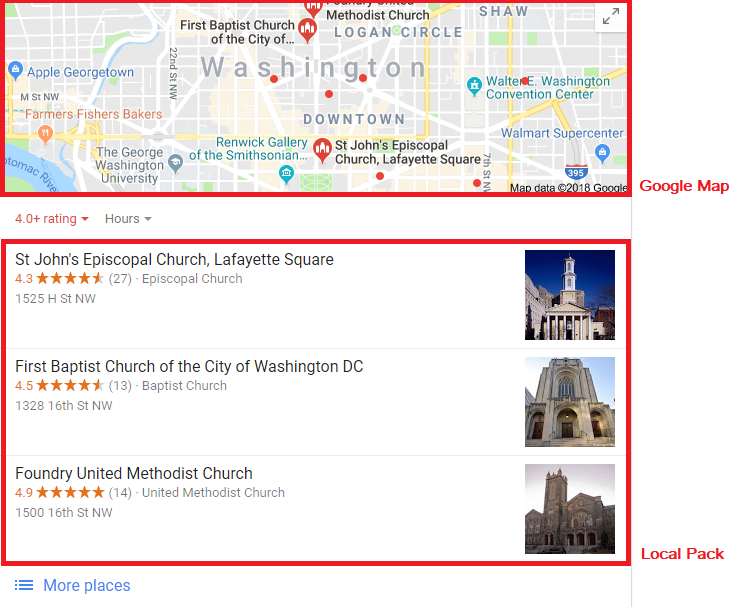 Google local search result example: best church in Washington DC
How to make your website top-ranked for local searches
If you don't have a decent website for your church, please construct one. It does not cost your arms and legs anymore. You don't need a traditional full-blown church website any longer. You need a one-page website linked to landing pages (they are individual web pages containing a piece of specific information about, for example, Summer VBS, a meet-up group, a new Bible study group, etc., with optimization for local searches. Anyway, the following five steps of optimization for local searches will get your church site appearing in local search listings:
Schema data: You can use schema markup for local churches injected into contact pages to give clear indications to search engines of your church's physical location. This will be one of the essential tweaks for the maximum optimization of local searches. You can also add things such as Sunday worship hours and office hours and the type of your worship style. If read by Google, this will increase the chance of the knowledge graph being presented for a brand search of your church.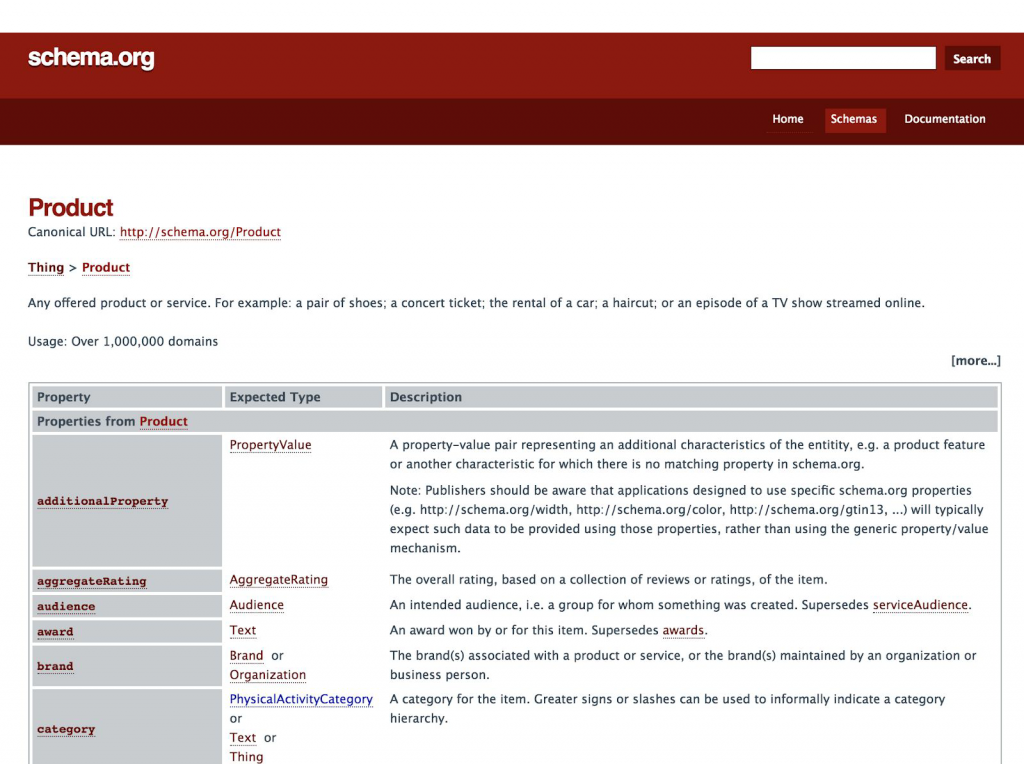 Use Schema.org to find the structured data markup you need for your particular page.
Location keywords: Make sure you have the location of your church in at least one title tag, preferably the homepage, as well as the body text of your homepage.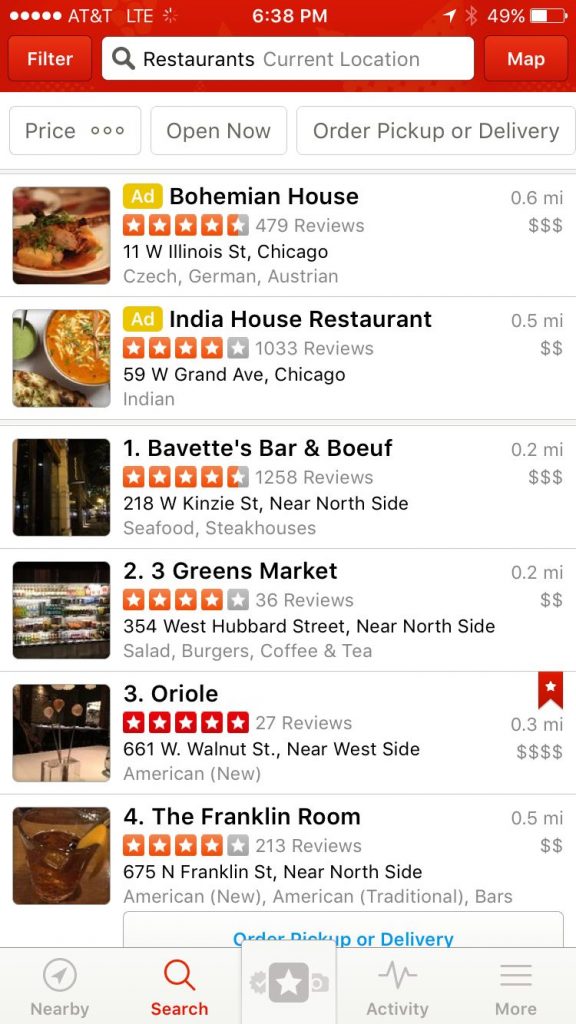 Local directory listings: Register at legit directories such as Yelp.com or Thomson or sites such as Local Pages. This will not only function as an authoritative optimization for local search, but people tend to listen to their peers' opinions now a day. Don't forget to ask those, who like your church ministry, to comment about you, your church, and the ministry with 5-stars. People don't seem to show interest in those with less than 4-stars. If your star score is low right now, any attempts to optimize for local searches will hardly bear fruit. It is an emergency and a time to immediately start a reputation management campaign for at least six months. Feel free to contact me at rpm@leadershipedges.com for the reputation management campaign.
Complementary content: If you have multiple locations or satellite campuses, I recommend having an independent website described briefly above. Each one should be optimized for its local searches. If the primary site supervises overall locations or campuses, your keywords representing each location or campus should be included in location-specific blog content.
The mobile-friendly site is a must because a significant portion of any online search originates from mobile devices. Mobile website optimization for local searches will pay dividends if you try to rank for local searches. More and more local searches are being performed to integrate map-based apps into smartphone-based browsers.