In my previous post, I talked about the new missionary mindset, "Got missionary mindsets for an uncharted territory of the digital world?". The "missionary mindset" congregation can drive bold, decisive actions that require risk-taking, including the just-in-time ministry with continuous reorientation and agile resource reallocation. Just-in-time ministry is an art of ministry and is super important when culturally competent leaders are scarcely available within your local congregation for community-centric ministries. This ministry model is very effective in such a setting and systemically helps your congregation seek to reach new people in your local community without investing months or years in developing a full-blown professional-grade community program with a high financial commitment.
All about leadership development, BUT …
Undoubtedly, leadership development is the most critical THING when taking congregational development seriously. Many talented and experienced pastors often spend their first years at their new posts doing nothing but discipleship training to create faithful ministry leaders. However, those pastors have been frustrated when seeking to reach new people in the local community since their approaches have not produced a noticeable result even after years of thoughtful preparation. You could comfort yourselves by saying, "People today are seldom interested in the spiritual journey." That is not always the case. Look at the Yoga places in your town. A newly certified Yoga master seems to start and sustain their new studio within a year. I have seen a couple of churches doing a Yoga class by opening up their fellowship hall. It doesn't seem that active compared with booming local Yoga studios in the same areas. Even though I highly praise those pastors and churches trying out a different ministry front to get connected with the people in their local community, we should still ask why our endeavors often, if not always, fall short when it comes to evangelism today.
First thing, first
I will talk thoroughly about the cultural aspects of congregational development shortly. I want to emphasize, in advance, how cultural competencies play a crucial role in building relationships with people thriving in a different culture. Those who only know to make initial contact and connection via social media ever since they can remember can never find a traditional church as an inviting, welcoming, and belonging place. Culturally compatible places naturally provide safety and belongingness that are initially needed for those people. It works like the first impression. When cultural relevance is lacking, people feel that they are not welcomed.
According to the Pew Research Center, the word "Church" is no longer friendly to at least one out of three U.S. adults in 2021. It will be worse if we limit the report to people younger than 67 years in 2022. Why 67 years and younger? They were up to 25 years old when IBM shrunk the building-size computer system to a desktop PC in 1980.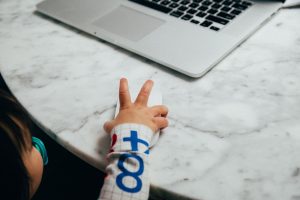 They were either born with a silver mouse in their mouth or forced to become technology-early adopters. The majority of them have already joined the "Dones (those who've given up on institutional religion)" and "Nones (those with no religious affiliation)" groups. The digital revolution has disrupted churches, and our congregations have been ever-fast aging over the last decades.
As a consequence of their exodus from the church, churches have become culturally disconnected from the local community.  There remain not enough culturally competent leaders in our local churches anymore. This is the main barrier to successful evangelism today. That is the first thing we should realize and recognize before attempting any intervention. Sadly, most pastors and existing leaders cannot equip their leaders with cultural competencies. It is not their thing. Some churches took years to try to tap into the power of a social media network, but the reality is that most churches use Facebook for a new Sunday bulletin. They don't seem to have the cultural understanding of how to use social networks correctly.  They don't seem to own the competencies needed for community engagement and development in the digital culture.
Closing
You may ask what I suggest? I am not creating any new tactics but asking you to learn a simple principle that has been tried and worked by those successful community organizers organizing new communities in this digital era. Different organization models have also been developed to overcome the disruption and catch the opportunity that the digital revolution has brought with it.
These are the most effective organization models in the digital world today. It will be worthwhile to learn about them. I will briefly survey them in a new post. Those on the top tier are more theoretical models, and the ones below are more practical models. One noticeable principle shared by them and community organizers is to collaborate with community connectors to tap on the cultural competencies brought in with them that are required to reach the target audience. It is the way to introduce the cultural competencies from their local community into your congregation since the community shapes cultural competencies over the long haul. I will write a new post about collaboration with community connectors, the most critical element in the Just-in-time ministry.